In 2024, a main prize will be awarded for the first time:
Tanja Liedtke Award Choreography Hannover
endowed with 25,000 EUR
further prizes:
Critics' Prize: € 1,500
Audience Award: € 1.000
In addition, we award production prizes under the following conditions:
– Honorarium: at least € 3,000
– Payment of travel expenses and accommodation during rehearsals
– Development of a choreography of at least 20 minutes with preferably more than 4 dancers of the company
– Accompaniment and support by the director of the dance ensemble and the rehearsal leaders
Production awards will be selected by the director of each company. The aim is to give an award to the choreographer they select and find suitable for their company. There is no guarantee that the production prizes will be awarded.
Production Award Theatre Linz
– Director Roma Janus
Production Award National Theater Mannheim
– Director Stephan Thoss
Production Award Theatre Chemnitz
– Director Sabrina Sadowska
Production Award Theater Trier
– Director Roberto Scafatti
Production Award Ballett Nürnberg
– Director Goyo Montero
Production Award Theater Lüneburg
– Director Olaf Schmidt
Production Award Theater Münster
– Director Lillian Stillwell
Production Award Accademia Nazionale di Danza Roma
Anna Maria Galeotti
etc.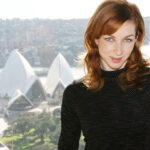 Tanja Michaela Karin Liedtke
(6 October 1977 – 17 August 2007)
 German born Tanja Liedtke began her dance and theatre studies at the age of 8, in Madrid. She pursued further training at Elmhurst Ballet School and at the  Ballet Rambert School London where she graduated in 1995. Tanja moved to Sydney, Australia in 1996 taking up permanent residence, and continued her training with renowned teacher, Tanya Pearson.
Tanja's first professional contract was with Australian Dance Theatre (ADT). Under the Artistic Directorship of Garry Stewart, Tanja worked with ADT from 1999 to 2003, touring across Australia, Asia, Europe and North America. In 2003, Tanja joined the UK based company DV8 Physical Theatre directed by Lloyd Newson. As a member of DV8 she performed and toured in Newson's internationally acclaimed The Cost of Living, which would become an award winning Channel 4 film.
In 2005 she returned to the company to perform a leading role in the international touring production of Newson's Just for Show.
In tandem with her career as a performer, Tanja pursued her own choreographic ideas and creations.
In 2004 Tanja created her first full-length work – Twelfth Floor. The work was selected to tour Australia through the Australia Council's Mobile States initiative in 2006. Following these highly successful performances, and much critical acclaim, the work received the Australian Dance Award for Outstanding Achievement in Choreography.
When Twelfth Floor was performed in Sydney in 2006, Jill Sykes wrote in the Sydney Morning Herald,  
In early 2007 Tanja travelled to Scotland to create the short work, Imploded: Une Reverie Romantique, for the Scottish based dance company David Hughes Dance.
 At the 2008 Sydney Festival, construct had its Australian premiere enjoying much public and critical aclaim and for this work Tanja was honoured with the prestigious 2008 Helpmann Award for Best New Choreography.
In May 2007, Tanja was appointed Artistic Director of the Sydney Dance Company but before she could take on the position, she died in a road accident  in August 2007.
2024 wird  erstmalig ein Hauptpreis vergeben:
Tanja Liedtke Award Choreography Hannover
dotiert mit 25.000 EUR
weitere Preise:
Kritikerpreis:                 € 1.500
Publikumspreis:            € 1.000
Darüber hinaus vergeben wir Produktionspreise zu den folgenden Bedingungen:
– Honorar: mindestens 3.000 €
– Übernahme der Reisekosten und Unterbringung während der Proben
– Entwicklung einer mindestens 20-minütigen Choreografie mit möglichst mehr als 4 Tänzern der Kompanie
– Begleitung und Unterstützung durch den Leiter des Tanzensembles und die Probenleiter
Die Produktionspreise werden von der Leitung der jeweiligen Kompanie ausgewählt. Ziel ist es, einen Preis an den Choreographen zu vergeben, den sie auswählen und für ihre Kompanie geeignet finden. Es gibt keine Garantie, dass die Produktionspreise vergeben werden.
Produktionspreis Theater Linz
– Direktorin  Roma Janus
Produktionspreis Nationaltheater Mannheim
– Direktor Stephan Thoss
Produktionspreis Theater Trier
– Direktor Roberto Scafatti
Produktionspreis Theater Chemnitz
– Direktorin Sabrina Sadowska
Produktionspreis Ballett Nürnberg 
–  Direktor Goyo Montero
Produktionspreis Theater Lüneburg
– Direktor Olaf Schmidt
Produktionspreis Theater Münster
– Direktorin Lillian Stillwell
Produktionspreis Accademia Nazionale di Danza Roma
Anna Maria Galeotti
etc.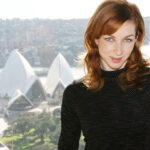 Tanja Liedtke (6. Oktober 1977 – 17. August 2007)
"Tanja Liedtke is a choreographer who re-imagines the parameters and possibilities of dance!"
Sue Moss, Realtime, Australia, June/July 2004
Tanja strebte danach, den zeitgenössischen Tanz mit originellen und richtungsweisenden Ausdrucksformen zu beleben, und mit aussagefähigen Inhalten zu füllen. Ihre Choreographien sind dynamisch, witzig und inspirierend. Sie wollte ein breites Publikum mit ihren Arbeiten begeistern und ins Theater locken.
Tanja wurde in Deutschland geboren. Im Alter von 8 Jahren begann sie mit Tanzunterricht in Madrid/Spanien. Ihre weitere Tanzausbildung erhielt sie an der Elmhurst Ballet School in Surrey/England und graduierte 1995 an der Ballet Rambert School in London. 1996 zog Tanja nach Sydney/Australien, wo sie ihren festen Wohnsitz begründete und  ihre Ausbildung an der Dance Academy Tanya Pearson fortsetzte.
Ihre erste Anstellung als Tänzerin hatte Tanja beim Australian Dance Theatre (ADT) in Adelaide. Unter der künstlerischen Leitung von Garry Stewart arbeitete sie bei ADT von 1999 bis 2003 und nahm an deren internationalen Tourneen durch Australien, Asien, Europa und Nordamerika teil.  Im Jahre 2003 schloss sich Tanja dem DV8 Physical Theatre in London an unter der Leitung von Lloyd Newson. Für DV8 tanzte sie in dem international gefeierten Tanzstück "The cost of living". Diese Produktion feierte große Erfolge auf einer ausgedehnten Europa-Tournee und wurde in einem preisgekrönten Film für Channel 4 des britischen Fernsehens überarbeitet. 
Im Jahre 2005 übernahm Tanja eine Hauptrolle in der international erfolgreichen Produktion von Lloyd Newsons "Just for show".Zeitgleich zu ihrer Karriere als Tänzerin verfolgte Tanja eigene choreographische Ziele und Ideen. Sie erhielt Aufträge für choreographische Werke in vier Kontinenten:
Im Jahre 2004 produzierte Tanja ihr erstes abendfüllendes Tanzstück "Twelfth Floor". Das Werk wurde von Australia's Council's Mobile States für eine landesweite Australientournee ausgewählt. Nach erfolgreichen Aufführungen, die vom Publikum gefeiert und von der Tanzkritik hochgelobt wurden, wurde Tanja für dieses Werk mit dem "Australian Dance Award for Outstanding Achievement in Choreogrpahy" ausgezeichnet.
Als "Twelfth Floor" 2006 in Sydney aufgeführt wurde, schrieb Jill Sykes im Sydney Morning Herald:  "This brilliantly incisive and perceptive dance work is disturbing, laugh-aloud funny and tragic. In turns and at the same time. As I write, tears are filling my eyes. That is how strongly it affected me – then, now and, I expect, for a long while to come. (Liedtke) has created an extraordinary dance work for our times."  
Im März 2007 reiste Tanja nach Schottland, um mit David Hughes zu arbeiten. Sie choreographierte "Imploded", "Une Rêverie Romantique".
Im Jahre 2006 begann Tanja an ihrer nächsten abendfüllenden Choreographie "construct" zu arbeiten, welche vom Southbank Centre London kommissioniert wurde. Die Premiere fand am 11. Mai 2007 im Purcells Room im Southbank Centre statt. Danach wurde das Stück im Rahmen einer England-Tournee in Eastleigh, Bristol und Manchester aufgeführt.
Beim 2008 Sydney Festival hatte "construct" Australien-Premiere und erzielte große Erfolge beim Tanzpublikum und bei der Tanzkritik. Tanja wurde für dieses Werk mit dem prestigeträchtigen 2008 Helpman Award for Best New Choreography ausgezeichnet.
Im Mai 2007 wurde Tanja zur künstlerischen Leiterin der Sydney Dance Company bestellt, doch bevor sie ihr Amt antreten konnte, kam sie bei einem Verkehrsunfall im August 2007 ums Leben.