THE COMPETITION COMES WITH THE FOLLOWING AWARDS:
1st prize:                     € 6,000
2nd prize :                  € 3,000
3rd prize:                    € 2,000
Critics' Award:           € 1,500
Audience Award:      € 1,000
Online Award:          € 1.000 
NEW: MiR Dance Company Award 

The director of the MiR Dance Company at the Theater im Revier Gelsenkirchen, Giuseppe Spota, will award a Production Award for the first time in 2021.

NTM Production Award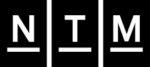 The winner of the NTM Production Award receives the offer to work with the Ensemble of the NTM Dance to create a choreography at the Nationaltheater Mannheim as part of a multi-part dance evening. The prize is awarded by Stephan Thoss, Director Dance and Chief Choreographer at the Nationaltheater Mannheim.
 Production Award Theater Pforzheim


The Theater Pforzheim donates a production prize for the multi-part, contemporary ballet evening "TANZ PUR". The winner is invited to create a world premiere with dancers of the Ballett Theater Pforzheim, which will premiere as part of "TANZ PUR". Ballet director Guido Markowitz, member of the jury, will award the prize. The artists' fee includes the accommodation costs during the production period.
NEW: Production Award from the Tanja Liedtke Foundation at Staatstheater Hannover
Marco Goecke, Ballet Director at the Staatstheater Hannover, awards a production prize for the first time. The Award includes the development of a 15-minute choreography with the dancers of the theater. The fee for this is donated by the Tanja Liedtke Foundation.
Scapino Ballett
Rotterdam Production Award: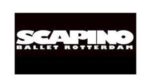 The   winner of the Scapino Production Award is given the opportunity to create a choreography for Scapino Ballet Rotterdam, which will be presented in the context of the series TWOOLS.
Bundesjugendballett Hamburg: Production Award: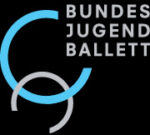 The winner of this award is to create a choreography with the "Bundesjugendballet" in Hamburg, which was founded by John Neumeier in 2011 and promotes gifted youths
.